Hello from Berlin!
I'm writing this letter to you from the very cosy lobby of the Michelberger Hotel (once a brick factory) in the Friedrichshain neighbourhood, nursing my cup of coffee until the staff, perhaps, sees fit to gently usher me out. I'm not staying here, but non-guests are welcome to use the premises to fiddle on their laptops till 3 a.m. It feels like it could be one of that breed of hotels like Ace and Hoxton in London and hostels like Fabrika in Tbilisi, with lobbies that also double as cafes and working spaces open to the public. I say it "could be" because it seems like people aren't really doing that yet, so there's always a seat and a socket available!
After some days of non-stop walking exploring the city, I'm taking a breather today to make notes of all that I've seen, finish up some story edits and pitch new stories, and write this newsletter. But being on the road this month, I've been engaging more with the outside world instead of the ideas contained in books and the internet, trying to take everything in—so, as you'd expect, I've not been reading and writing as much as I normally would. As such, this edition of the motley guide is quite a bit shorter than the usual, distilled to the essentials.
I did manage to add to my #2019fictionchallenge back in Malaysia by reading Meg Wolitzer's The Interestings—which I would recommend if you're in your late twenties or thirties and you've been pondering what will become of all our grand ambitions, how envy of our more "successful" friends may affect our friendships, and whether we can learn to accept, with some measure of grace, what becomes of our lives (I can think of so many people who will relate to all this)—but I'll write more about it another time as I haven't brought the book with me.
I'm also just starting to read David Szalay's Turbulence, a collection of linked short fiction about twelve people navigating the airports of the world and the upheavals of their lives. I picked it up from the English-language bookstore Shakespeare and Sons nearby (no relation of Shakespeare and Company in Paris), which also has a in-house cafe offering bagels—though laptops can only be used at designated tables. At first, I thought it was a little precious of them to restrict laptop use, but thinking it over, I can see why: You see people just sitting and reading a book. Amazing!
Anyway, I'm working on a more personal letter next, but I wanted to make sure I didn't drop the ball on this habitual series. It's my way of holding on to bits of what I've read and watched and listened to, so they don't become ephemera. If these speak to you in some way too, let me know.
What we see & what we don't see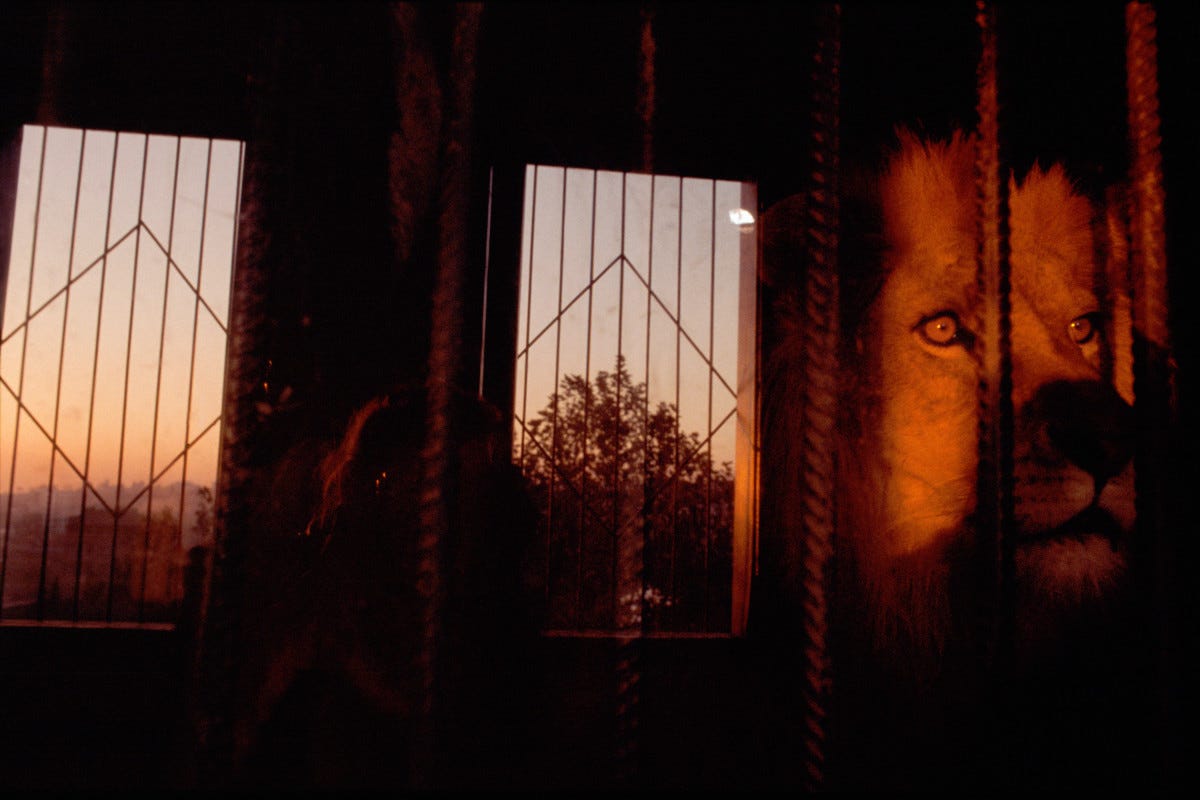 Rebecca Norris Webb
The Glass Between Us
I feel so much for her photos, in part because they hold something I think I've been trying to reach for myself, though I'm certainly no poet. The critic David Gibson wrote that her photographs are "not reliant on people—traces of people, yes", containing memories and unspoken feelings and landscapes. "I think of her images as being ventilated, full of entrances and exits. She is a visual poet of thresholds."
---
The places we make & the places that make us
At the end of hours of train-dreaming, we may feel we have been returned to ourselves—that is, brought back into contact with emotions and ideas of importance to us. It is not necessarily at home that we best encounter our true selves. The furniture insists that we cannot change because it does not; the domestic setting keeps us tethered to the person we are in ordinary life, but who may not be who we essentially are.
Alain de Botton
The Art of Travel
---
A ballad of the human heart
He drew her closer, until their noses were almost touching and their faces went dark. He said, 'So did you think then it was love at first sight?' His tone was light-hearted and mocking, but she decided to take him seriously. The anxieties she would face were still far off, though occasionally she wondered what it was she was heading towards. A month ago they had told each other they were in love, and that was both a thrill and afterwards, for her, a cause of one night of half waking, of vague dread that she had been impetuous and let go of something important, given something away that was not really hers to give. But it was too interesting, too new, too flattering, too deeply comforting to resist, it was a liberation to be in love and say so, and she could only let herself go deeper.
Ian McEwan
On Chesil Beach (also a film)
---
Something to tickle your funnybone
File this under celebrities letting their guard down, with very interesting—and somewhat squirm-worthy—results!
Got a funny video to share? Send it over and I'll credit you if I include it in my next letter.
---
Some words to live by
Does history repeat itself? Or are the repetitions only penance for those who are incapable of listening to it? No history is mute. No matter how much they burn it, break it, and lie about it, human history refuses to shut its mouth. Despite deafness and ignorance, the time that was continues to tick inside the time that is. The right to remember does not figure among the human rights consecrated by the United Nations, but now more than ever we must insist on it and act on it. Not to repeat the past but to keep it from being repeated. Not to make us ventriloquists for the dead but to allow us to speak with voices that are not condemned to echo perpetually with stupidity and misfortune. When it is truly alive, memory doesn't contemplate history, it invites us to make it. More than in museums, where its poor old soul gets bored, memory is in the air we breathe, and from the air it breathes us.
Eduardo Galeano
Upside Down: A Primer for the Looking-Glass World
---
Overheard… in Berlin
and at this magic hour
I'll confuse the power
of a stolen word
for what is unheard
Stumbling across this song by a Canadian three-man band feels like being let in on a little secret. They might just grow into becoming a new favourite. lovingband.com
Till the next one.
Yours,
E.
Comments, recommendations, story/travel ideas?
emydeewrites@gmail.com